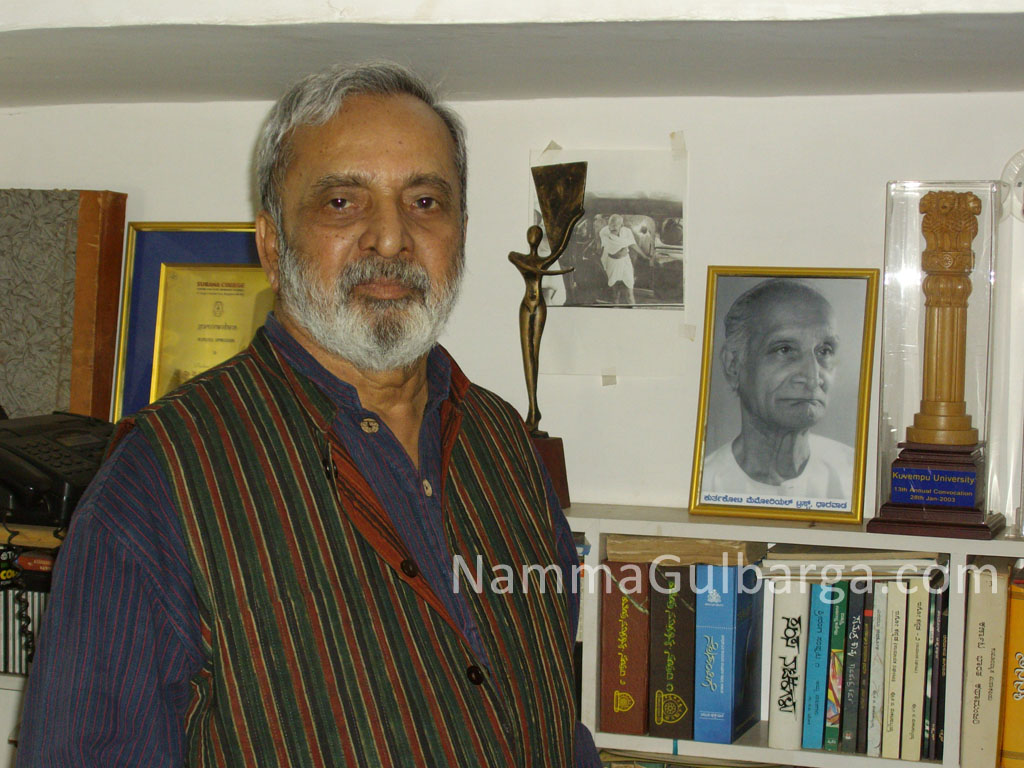 U.R. Ananthamurthy, Jnanpith award winner, has been appointed the first Chancellor of Central University of Karnataka,(CUK) Gulbarga.
The President Pranab Mukherjee, in his capacity of Visitor of the Central University, has appointed Prof. U.R Ananthamurthy in the post for 5 years, according to a press release from the office of the registrar of the university.
Prof. Ananthamurthy earlier served as the Vice-Chancellor of Mahatma Gandhi University in Kottayam in Kerala. He was also president of the Sahitya Akademi and Chairman of the National Book Trust, India, New Delhi.
U.R. Ananthamurthy,  Born in 1932 at Melige village in Shimoga district, Prof. Ananthamurthy started his career in the Department of English in the University of Mysore.
Related Posts: