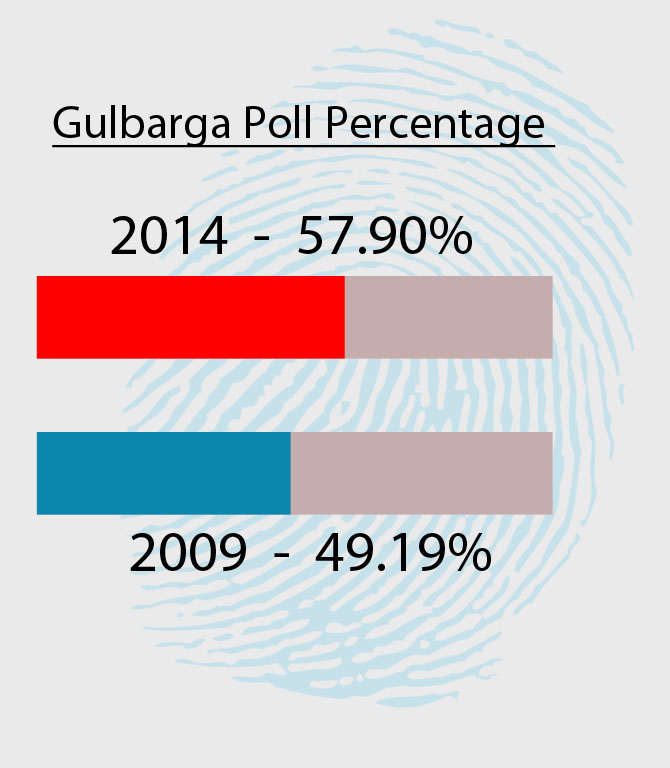 Polling in the Gulbarga Lok Sabha constituency on Thursday was by and large peaceful. The polling percentage in the constituency is 57.90 per cent. The polling percentage of 49.19% recorded during the 2009 Lok Sabha elections.
In Assembly segments
The final voter turnout in the Assembly segments of the constituency are as follows:
Afzalpur 56.89%,  Jevargi 61.39%, Gurmitl 57.35%,  Chittapur 59.32%,  Sedam 66.14%, Gulbarga Rural 57.05%,  Gulbarga Dakshin 54.80%, and Gulbarga Uttarm52.08%.
As usual, more people in rural areas voted compared with their counterparts in urban areas. In rural areas, men and women exercised their franchise in equal numbers as also first-time voters.
Related Posts: