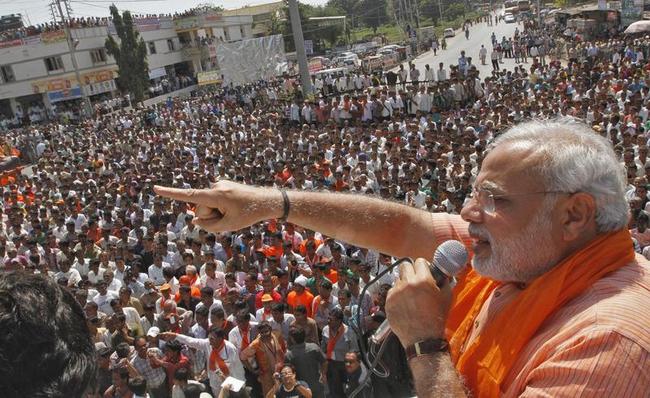 BJP's Prime Ministerial candidate Narendra Modi will be addressing a mega election rally in Gulbarga on 28th feb at Atalji Layout, Jewargi Road near akashwani.
The former Deputy Chief Minister, R. Ashok, has said that the prime ministerial candidate of the Bharatiya Janata Party, Narendra Modi, would launch the second phase of his election campaign in the State by addressing two rallies at Davangere and Mangalore on February 18.
Mr. Ashok, who is in charge of organising rallies addressed by Mr. Modi in the State, told a preparatory meeting of senior leaders and party workers here on Wednesday that Mr. Modi would address a public rally in Gulbarga and Hubli on February 28.
He said preparations were in full swing to make the rallies a huge success. As a precursor, local units of the party would organise motorcycle rallies in all towns, cities and villages a few days before the rally to mobilise people.
Related Posts: