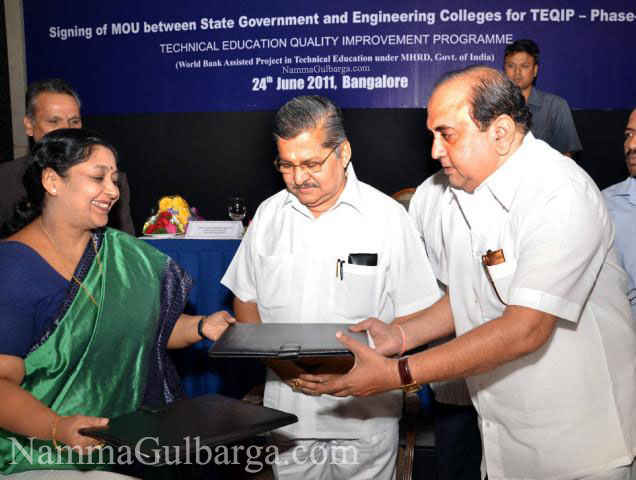 Latha Krishna Rao (left), Principal Secretary, Higher Education, and Shivaraj S. Nigudgi (right), Secretary, HKE Society, PDA College of Engineering, Gulbarga, exchanging memorandums as V.S. Acharya, Minister for Higher Education, looks on in Bangalore.(Photo by: K. Gopinathan)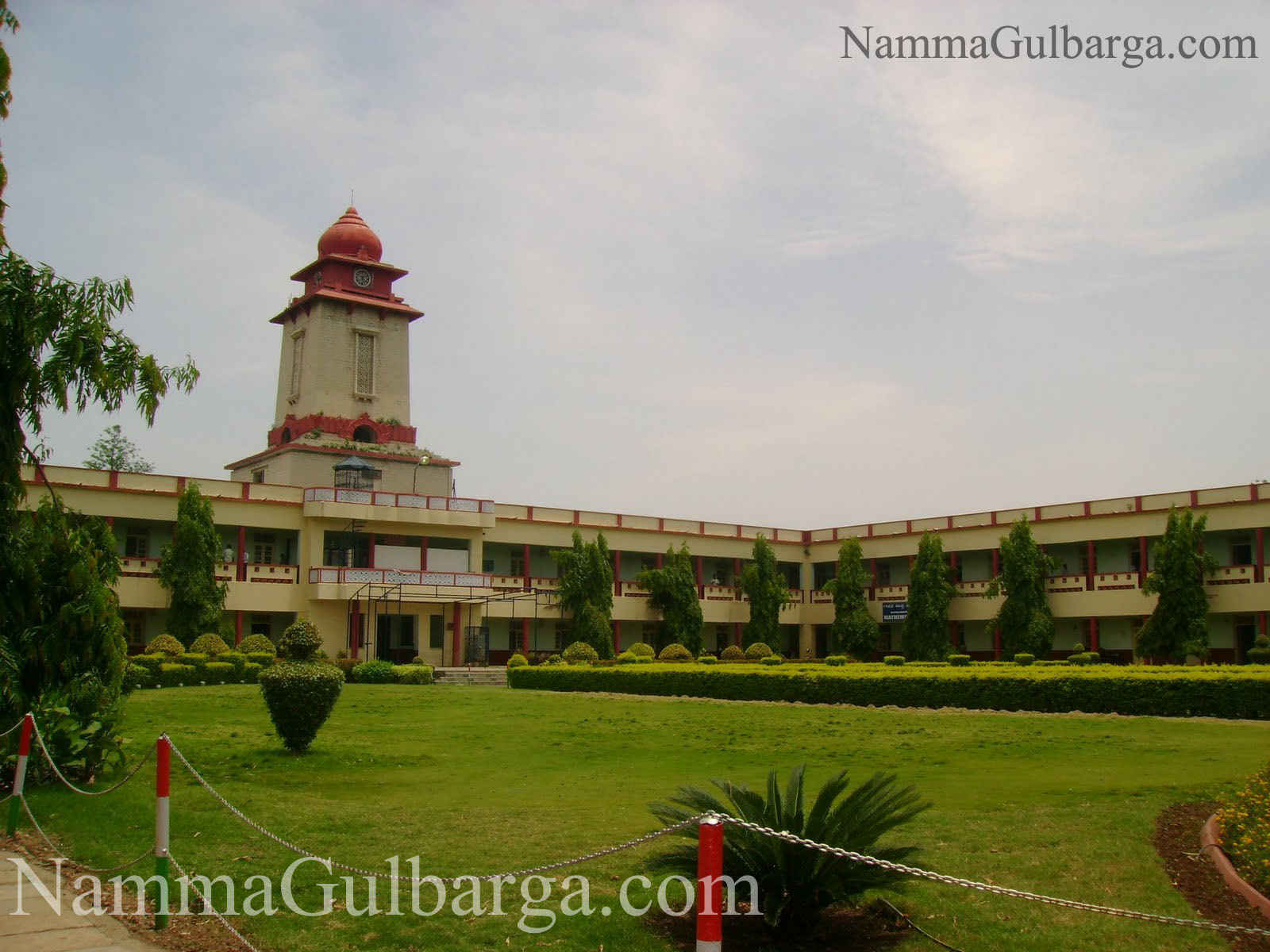 As many as 14 engineering colleges in the State have qualified for grants through Phase II of the Technical Education Quality Improvement Programme (TEQIP), a World Bank-assisted project launched in 2004 by the Union Ministry of Human Resources and Development. P D A Engineering College, Gulbarga is one among these 14 colleges.
Over the next three years, six unaided, seven aided and a government engineering college in the state will receive Rs 12.5 crore each to enhance enrolment in post-graduate education, set up centres of excellence in multi-disciplinary areas and improve competence of faculty under the second phase of Technical Education Quality Improvement Programme (TEQIP). The Centre and the state government will share the cost in the ratio of 75:25.
TEQIP Phase-I (2004-09) also covered 14 engineering colleges in Karnataka, at an outlay of Rs. 162 crore. Karnataka was among 13 States covered in TEQIP Phase-I.
Related Posts: