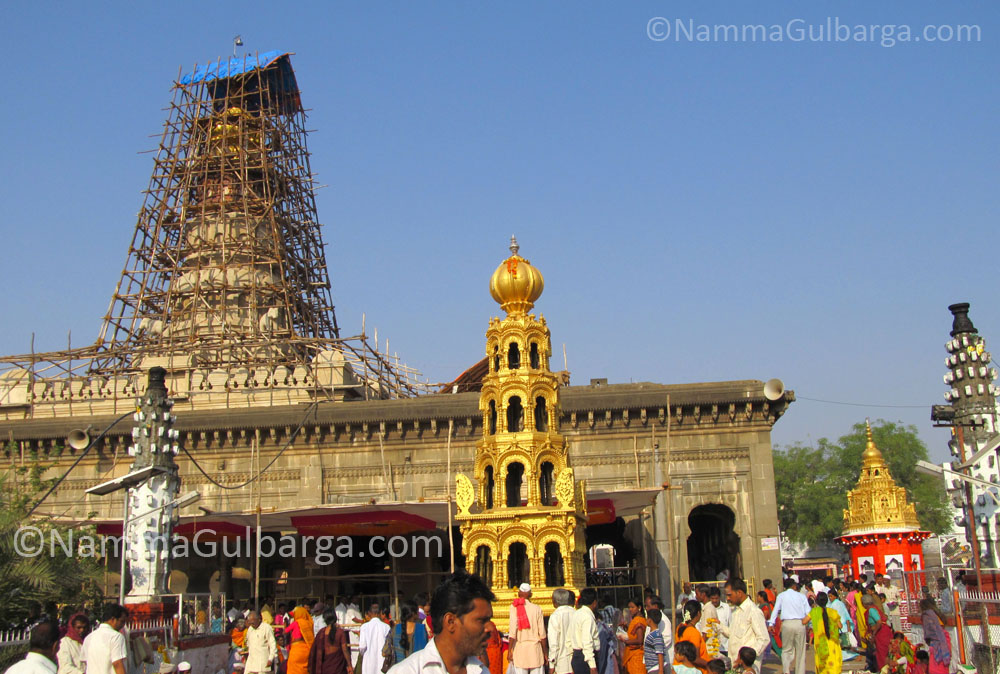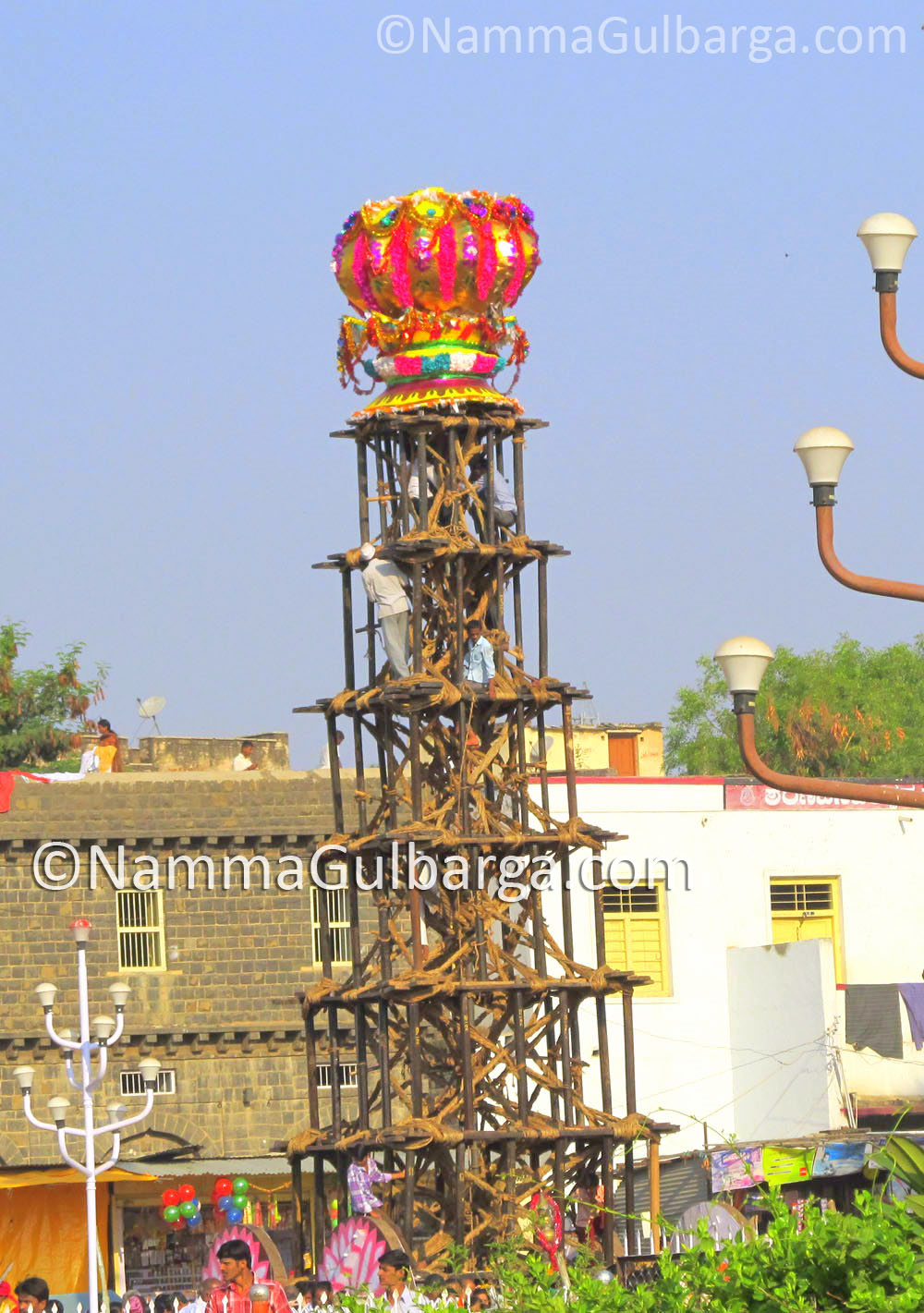 Today(12 March 2012) the temple would witness the car festival, which will mark the 190th 'Punyathithi' of Sharanabasaveshwara and the 'peetharohana' of the Sharanabasaveshwar Samasthan by Sharanbasavappa Appa.
The gold-plated top portion of the gopuram of the intricately designed temple was thrown open to general public during last year's car festival. This year another portion of the gold-plated gopuram would be inaugurated.
Prominent among those who would participate in the car festival are the former Supreme Court Judge Shivaraj Patil and other dignitaries.
The eighth Peetathipathi of the Sharanabasaveshwar Samasthan Poojya Sharanbasvappa Appa took inspiration from the Golden Temple in Amritsar and was instrumental in taking up the project of gold plating the 50 ft. gopuram at a cost of Rs. 30 crore. Sculptors and artisans from Kumbakonam in Thanjavur district in Tamil Nadu worked overtime to complete the task.

As part of the festival a fortnight long fair would also be inaugurated Today.
Related Posts: