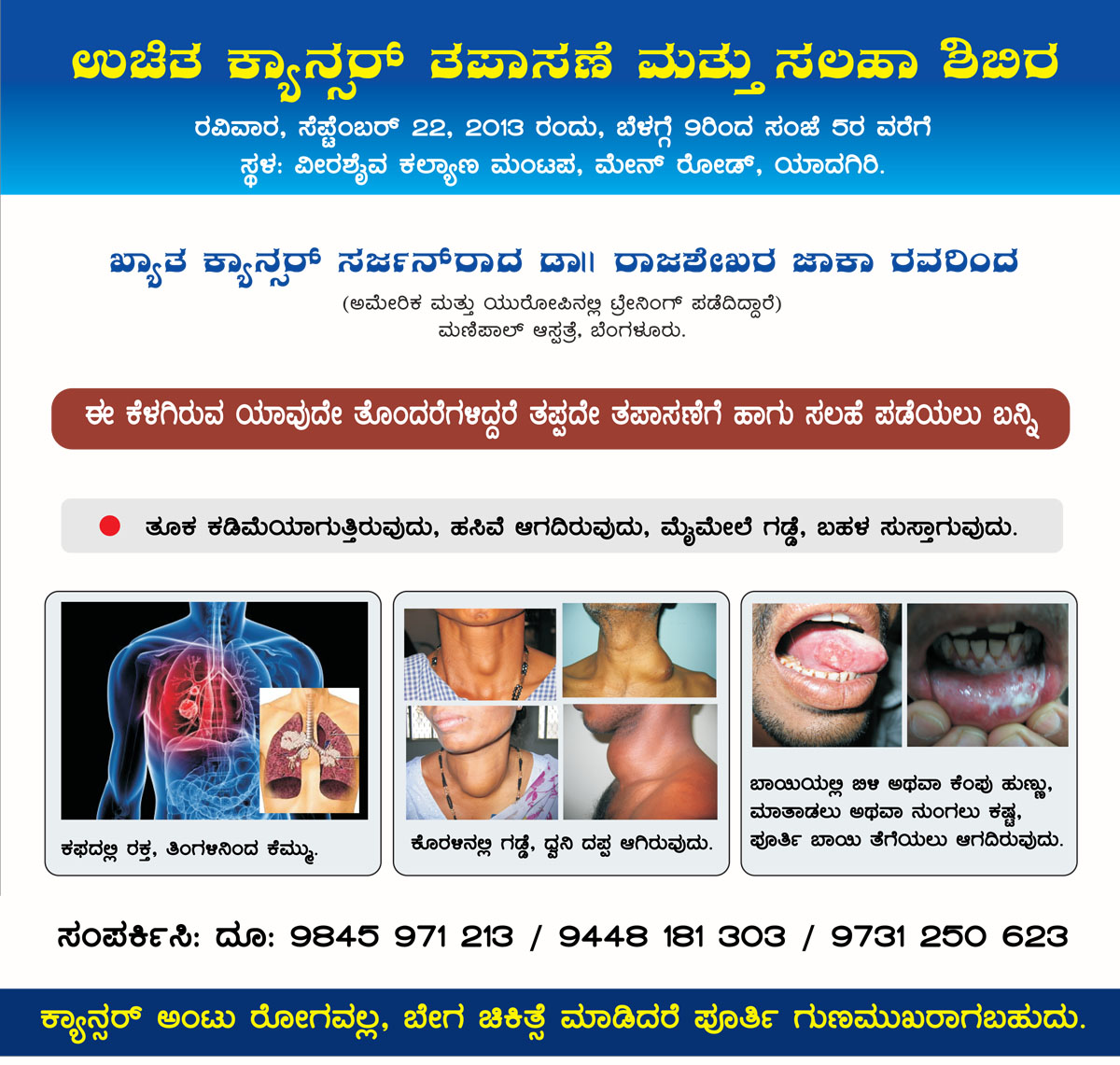 Dr Rajshekhar C Jaka is launching a free cancer camp at Veerashaiva Kalyana Mantapa, Yadgir, on 22nd Sept 2013 (Sunday) 9:00 AM to 5:00PM. Patients can call the "Cancer Helpline" 9845971213 or 9448181303 or 9731250623 for an appointment. The patients will be screened free of cost at the camp.

About Dr Rajshekhar : He is Surgical Oncologist (cancer surgeon) from Gulbarga, and working as consultant in Manipal hospital Bangalore. He did his MS and worked as assistant professor in medical college, later he did Surgical Oncology training and went to USA to get trained in Robotic surgery and Dr Rajshekhar is certified in surgical oncology from European Board.

He said, as incidence of cancer is increasing in India, I planned to do a free check-up and awareness camp in north karnataka. To begin with I will be doing it on 22-9-13 in Yadgir. It is a myth that cancer means death. Early stage of cancer can be cured. I see lot of patients from our region that come in late stage. So I thought to do this awareness camp.
Related Posts: