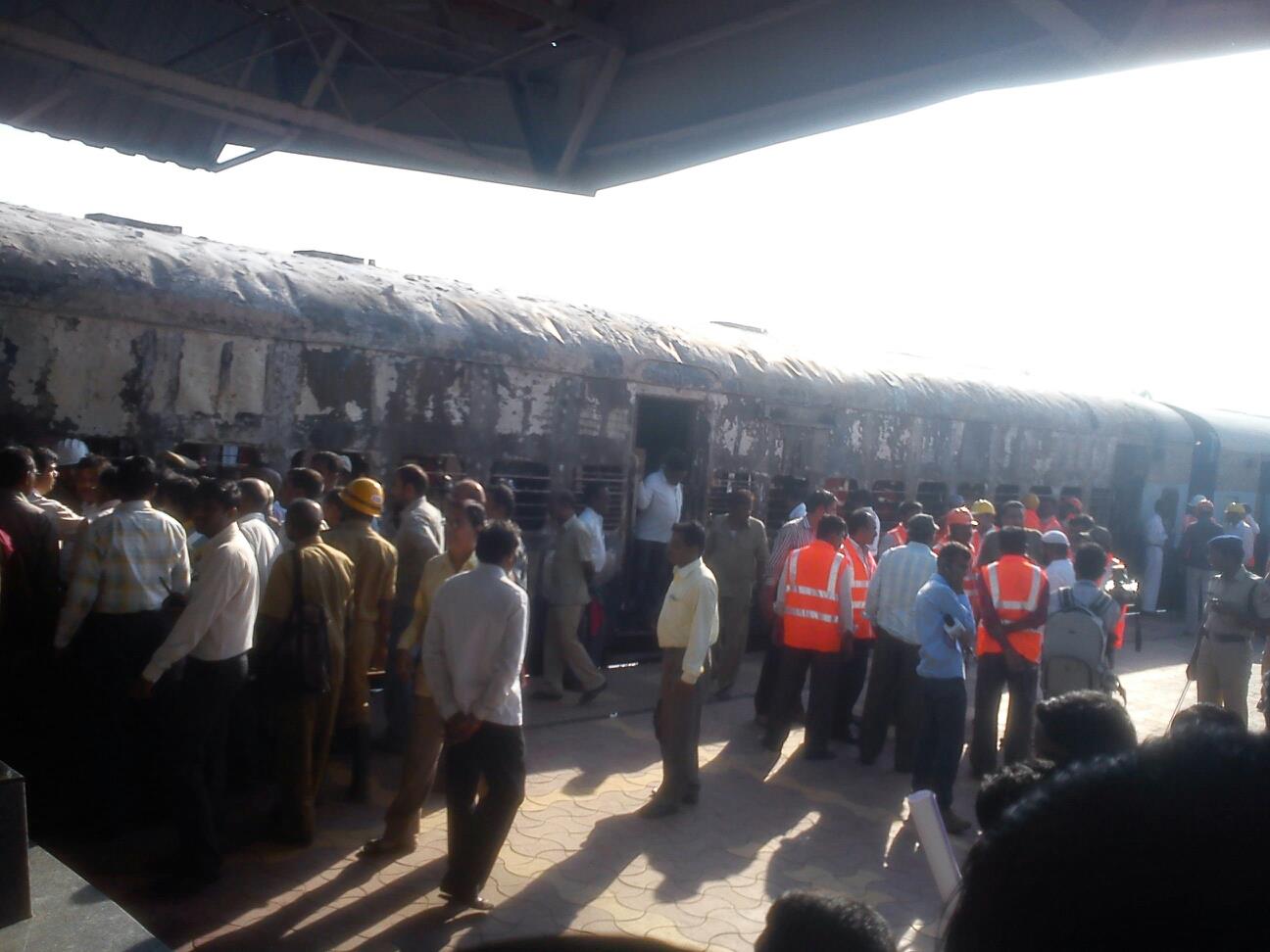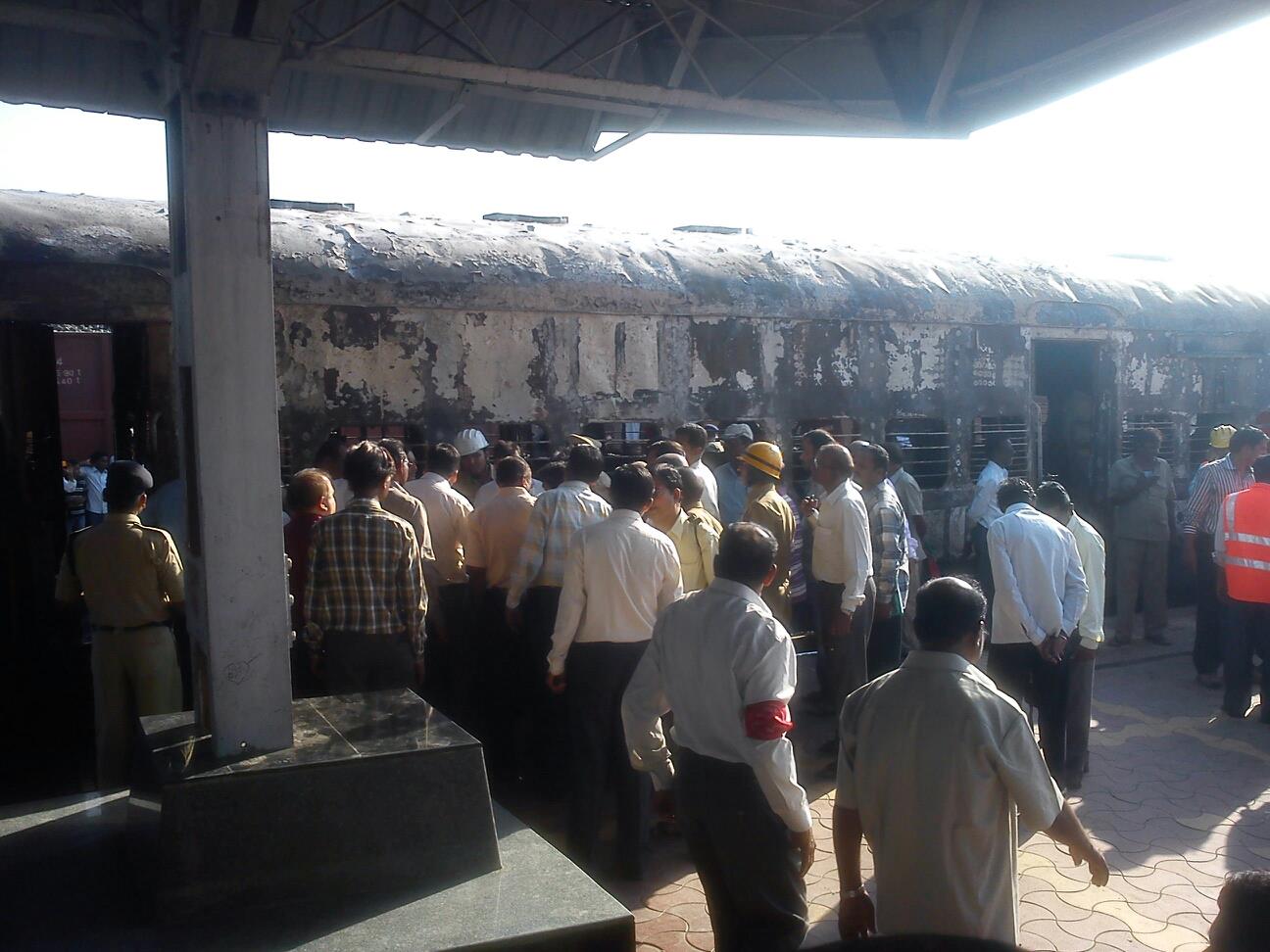 Gulbarga-Sholapur passenger catches fire in Gulbarga railway station around 1.30 pm.
Two passengers were killed and another seven injured when their train caught fire at  Gulbarga Railway station. It's not clear yet what caused the fire, which began at 1.30 pm after the train had made its scheduled stop at the Gulbarga railway station.

Two coaches of the train were gutted in the fire. The fire was brought under control as the train was stationary when it caught fire. Some passengers were stuck inside the coaches that caught fire. The reason behind the fire is still unclear. A probe has been ordered to find the reasons behind the mishap.
Related Posts: