Gulbarga Says we are with you anna 🙂

Students formed a human chain near Sardar Vallabhbhai Patel /Timmapuri Chowk Gulbarga, in support of Anna Hazare on Friday.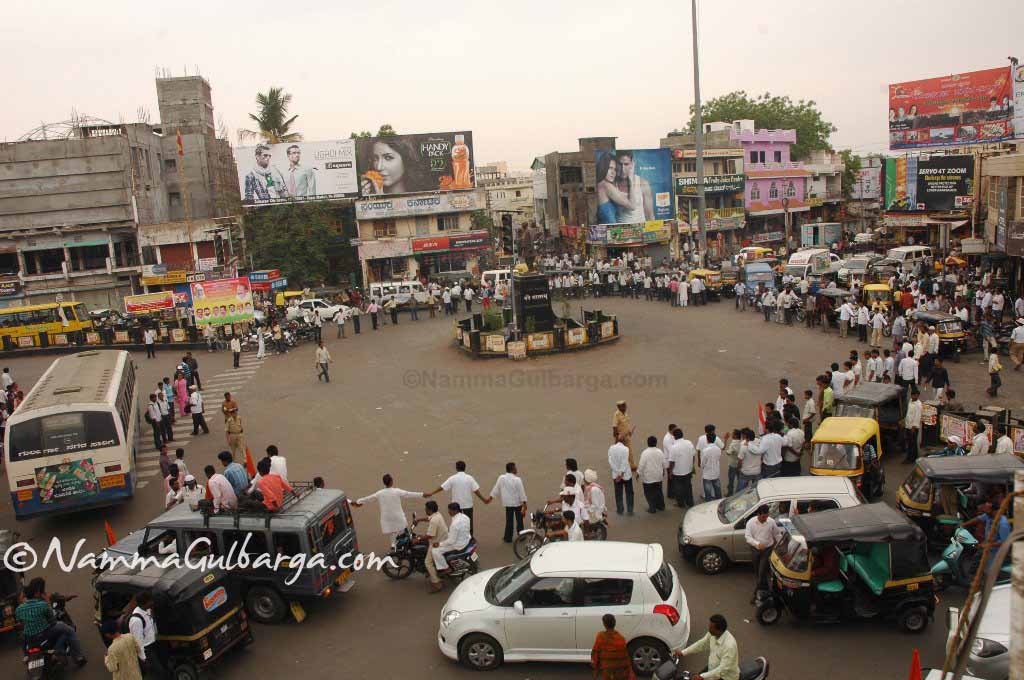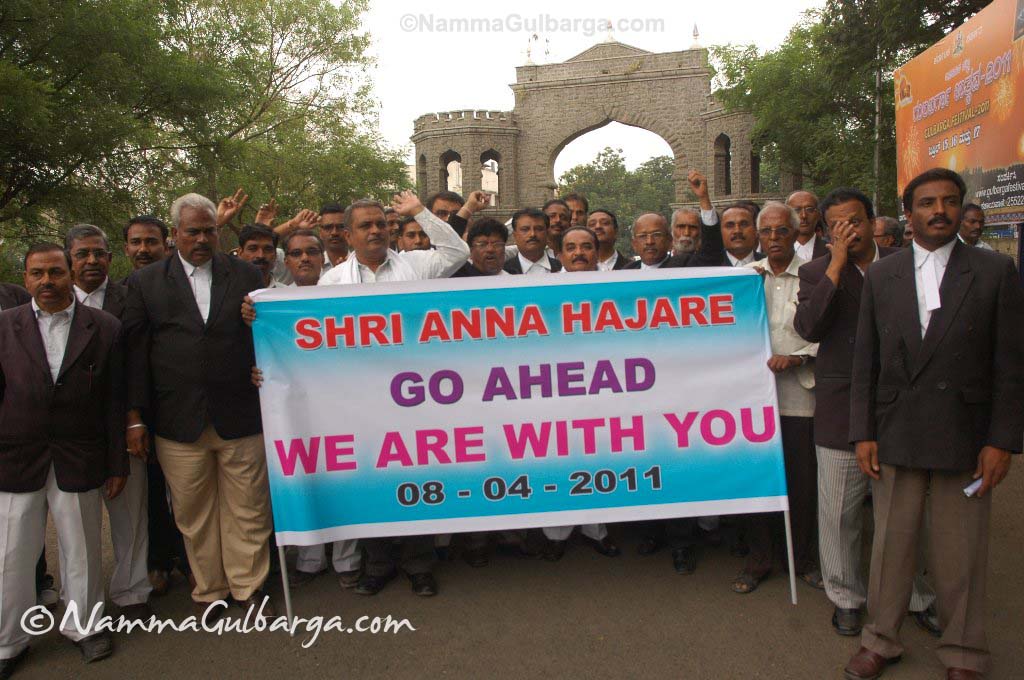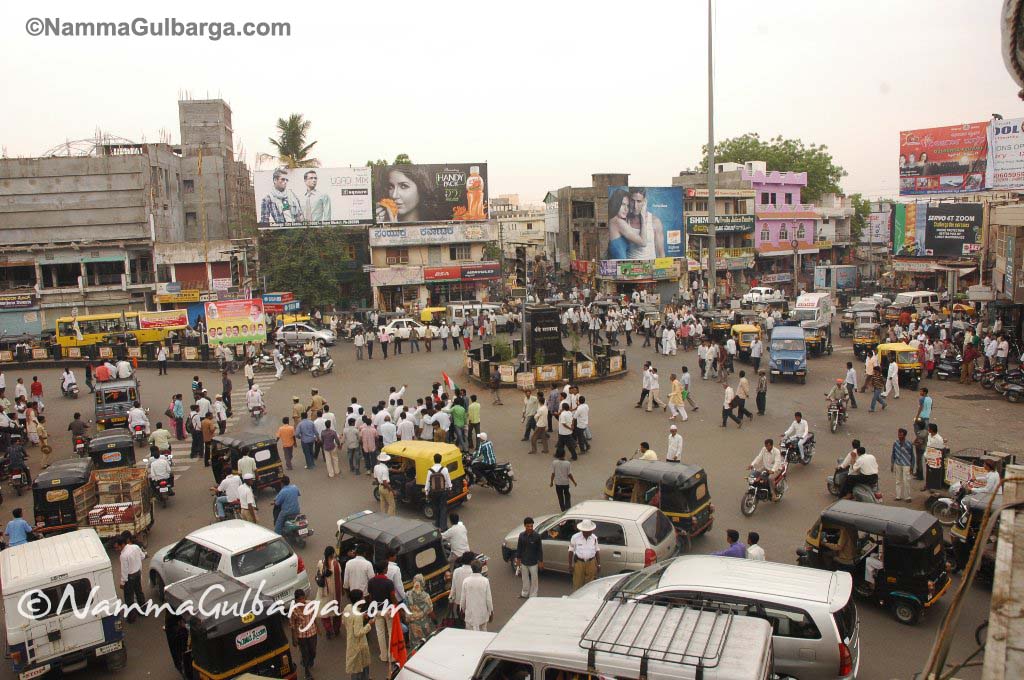 People gathered in huge numbers to show their solidarity and support towards Anna Hazare's fast unto death and the fight against corruption.
People from different walks of life on Friday extended support to social activist Anna Hazare's fast-unto-death in New Delhi, demanding enactment of the Jan Lokpal Bill.
Now Celebration is on!!!
Jai Hind , Jai Anna 🙂
Related Posts: