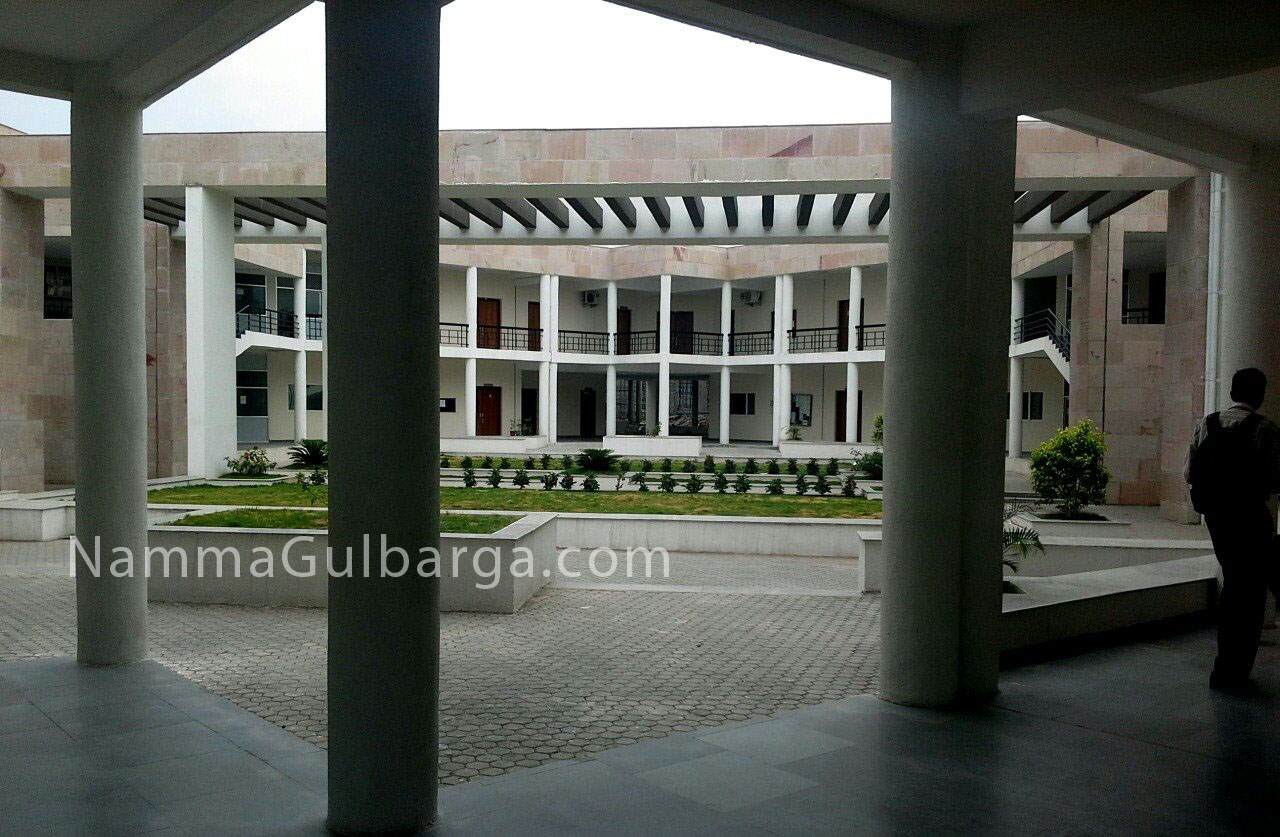 The authorities on Friday closed the Central University of Karnataka campus at Kadaganchi village in Aland taluk in Gulbarga district for 17 days to stem the unrest over the death of a postgraduate student from Bihar, allegedly due to consumption of contaminated water on Wednesday.
The students staged a protest on Friday in front of the administrative block seeking high-level inquiry into the death of 20-year-old Mohammad Chand Alam, a student of integrated M. Tech course, who died of multiple organ failure due to Hepatitis E on the way to a hospital in Hyderabad.
In-charge Registrar Shivaganga Rumma, who addressed the students condoled the death of Alam and said the varsity would be closed till November 9. He also asked the students to disperse. Chaos followed with hostel residents, particularly those from Kerala, north-east and north India, left bewildered with the sudden turn of events. Many were seen scampering back to their hostels to get their bags packed and leave for railway and bus stations, to take the first available mode of transport back to their place. Those from the north-eastern States and north India were seen trying to book their train ticket through mobile phones.
A girl student from a remote village in Thrissur district in Kerala, who did not wish to be named, said, "I don't know where to go now… I have been asked to vacate the hostel… I will not get the railway ticket to my home town now."
Although the university authorities said that they would help students get railway ticket reservations and also allow them to stay in the hostel for one more day, the students were in a state of shock over the announcement of the unilateral holiday without making any other alternative arrangements.
First Court member of the university, Kiran Deshmukh, a medical professional, who visited the campus on Friday, expressed his dismay over the state of affairs and said it was unbecoming of Vice-Chancellor M.N. Sudheendra Rao and the Registrar M. Nagaraju to remain absent when such serious developments were taking place. He said he was filing a detailed report on the shortcomings in the university to Union Minister Smriti Irani and President Pranab Mukerjee.
Meanwhile, Sharada, a student admitted to a private hospital with complaints of dysentery and vomiting, is recovering and another student diagnosed with jaundice, discharged himself against medical advice from the hospital and left for his native village in Gangavati in Raichur district.
Source : Hindu
Related Posts: