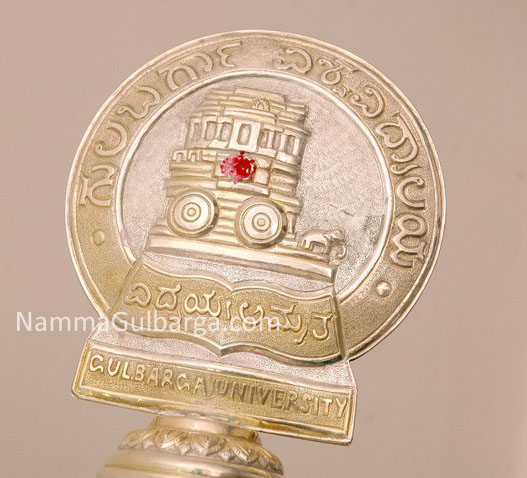 The 30th annual convocation of Gulbarga University will be held on February 27, Monday at the Mahadevappa Rampure Open Air Theatre in the Jnana Ganga Campus at 10.30 am.
Former Assistant Director General of the Food & Agriculture Organisation of the United Nations Prem Nath will be the chief guest and deliver the convocation address. Chancellor H R Bhardwaj who is also the governor will not be attending the event while chief minister D V Sadananda Gowda who is also the pro-chancellor of the university by virtue of holding the higher education portfolio is unlikely to attend. The entire proceedings of the convocation will have to be performed by Vice-Chancellor E T Puttaiah.
Giving details of the convocation to media persons here on Sunday Puttaiah said that 32,613 students including 19,676 graduates and 2,937 post graduates will be admitted in to the convocation including large number in absentia. Degree certificates, gold medals, and cash prizes will be given away at the convocation. Mr Puttaiah said this year 105 PhD degrees will be given as against 114 last year while only 13 MPhil degrees will be given as against 120 last year.
In all 2,937 candidates will receive post graduation degrees in different faculties and 19,676 candidates will receive degrees. A record 10 personalities will be bestowed with the honorary doctorates for the yeoman services and contributions in their respective fields. In all 157 gold medals will be shared by 77 students with lady students grabbing 52 gold medals leaving only 25 for boys.
The university, which honoured eight persons last year (2011), This year Gulbarga University, which has chosen 10 people for honorary doctorates. According to sources, the chosen personalities included Director General of Police Shankar Bidri, Social Welfare Minister A Narayanswami, former president of Akhil Bharat Veerashiva Maha Sabha Bhimanna Khandre, Dalit leader Vithal Dodmani, Urdu Scholar Abdul Wahab Andalib, Gangadhara Shivacharya of Vishwaradhya Samsthana Mutt of Abbe Tumkur in Yadgir district, Murugharajendra Mahaswami of Jidga Mutt in Aland, Vidwan of Mysore Shivakumar Swami, Artist of Sandur (Bellary district) Kale and Hyderabad Scientist Amrutraj Gupta.]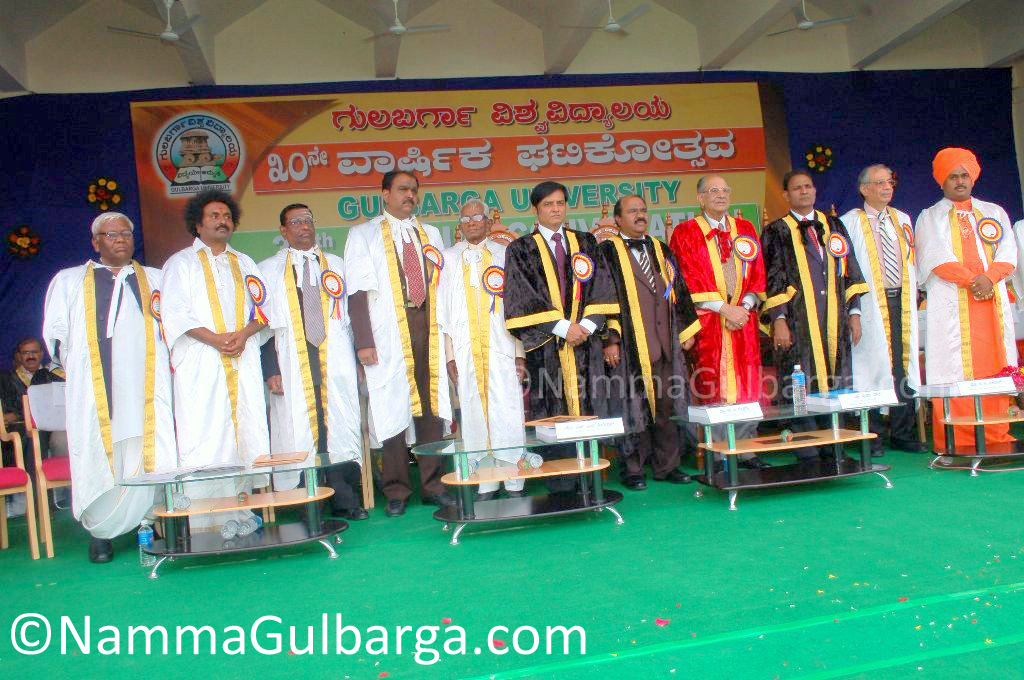 Source: DH & PTI
Related Posts: