Corporation has identified 45 unauthorized places of worship!
Lall Hanuman Temple , Shahabazaar Gulbarga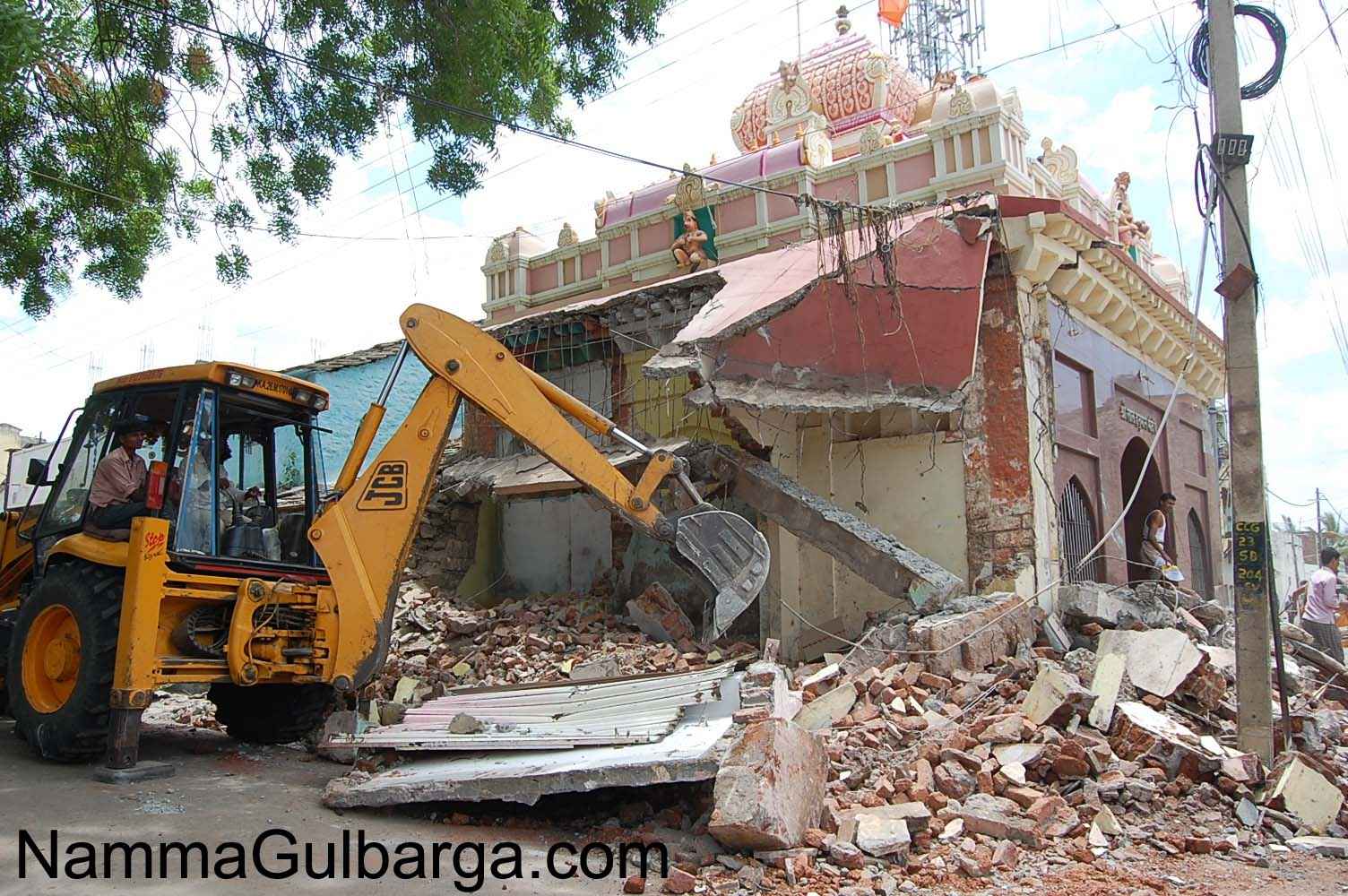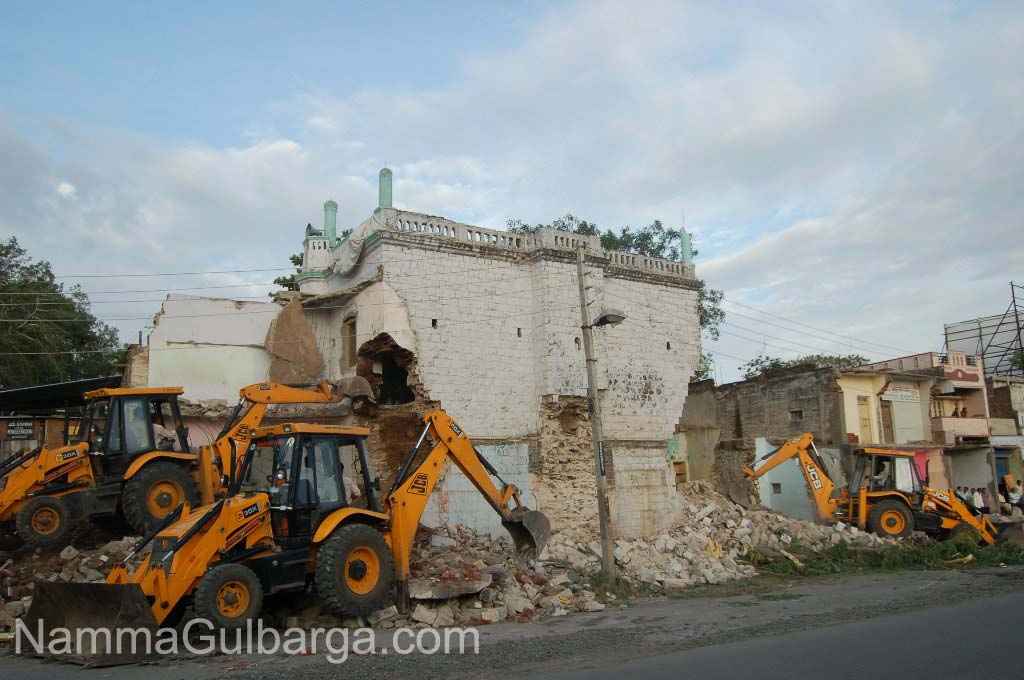 Darga on Market road ,Gulbarga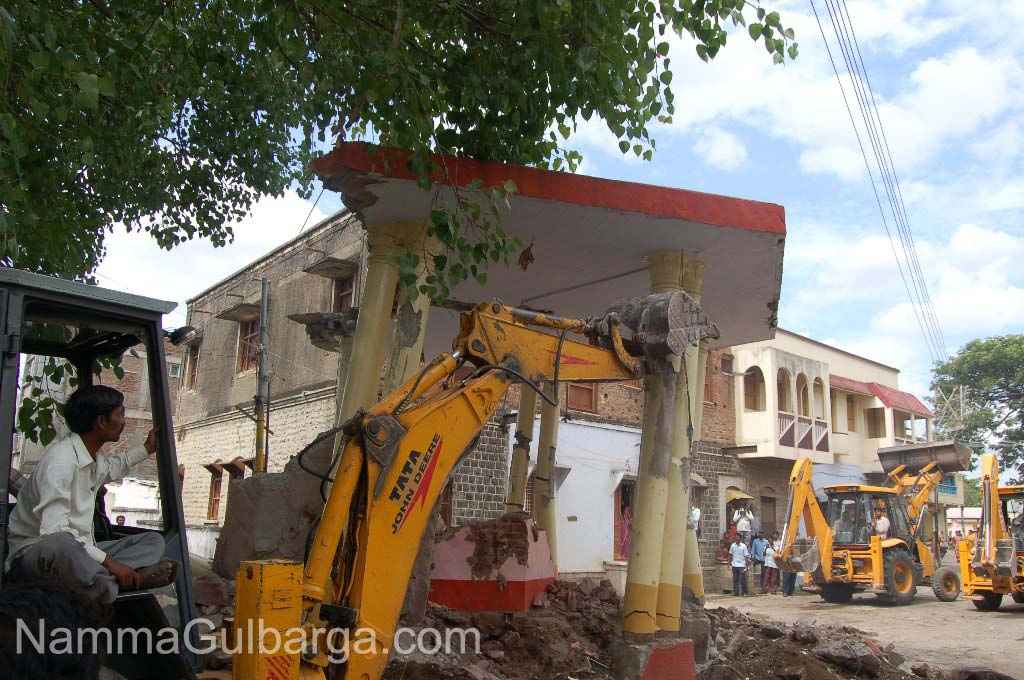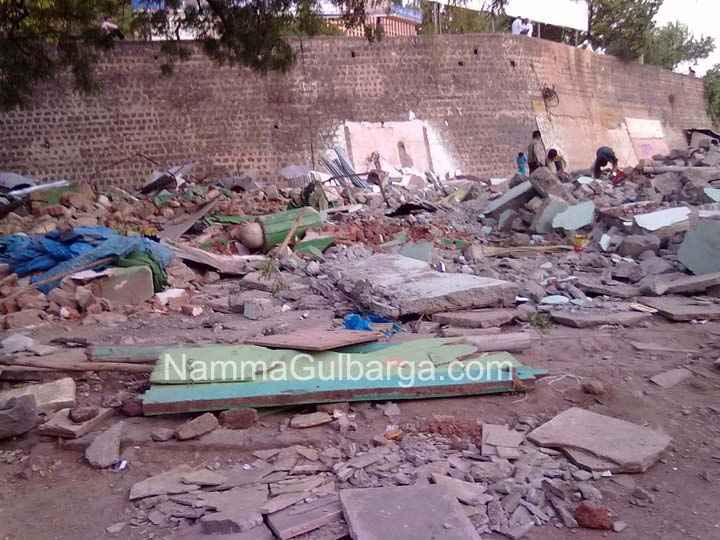 Super market area near Central Bustand , Gulbarga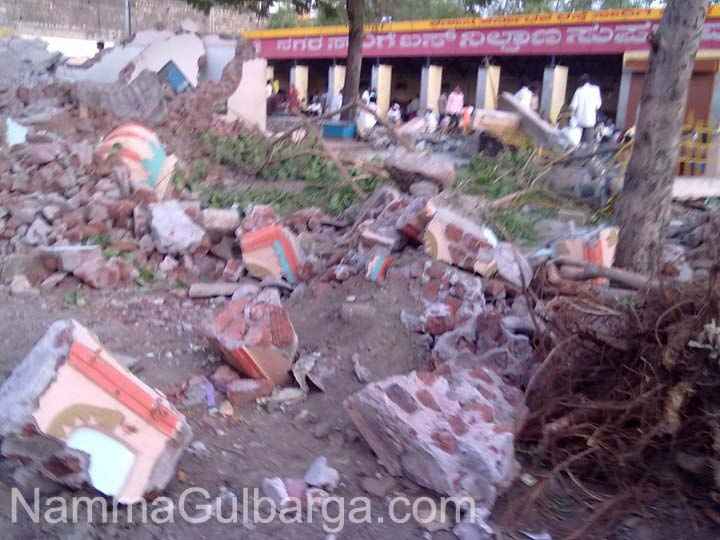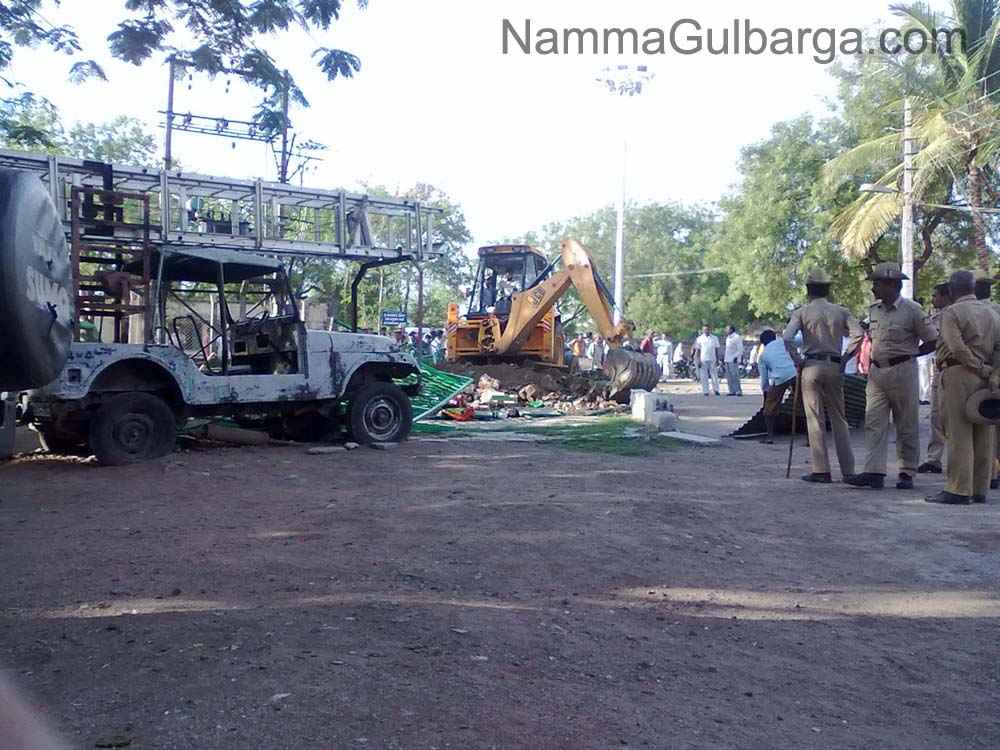 Darga Near Near Hindi Prachar Sabha.
In a major crackdown on illegal constructions, the Gulbarga City Corporation(ಗುಲ್ಬರ್ಗ ಮಹಾನಗರ ಪಾಲಿಕೆ) on Saturday razed at least 34 places of worship that were found to have encroached on public property.
Early in the morning, a squad began the demolition of 27 temples and seven dargahs simultaneously at different locations in the city, under police protection. The action of the corporation authorities took everybody by surprise, with only a few protests from the people at some demolition sites.
The residents of Gazipur held up the demolition of a temple in the area, demanding to see the directions issued by court in this regard.
For over four hours, people sat inside the temple complex and prevented the earthmovers from coming near the structure. They alleged that the authorities had not issued a notice to them about the structure being removed.
Gulbarga City Corporation Commissioner Mr. Manoj Jain said the demolition of illegal structures inside parks would be taken up soon.!
Related Posts: