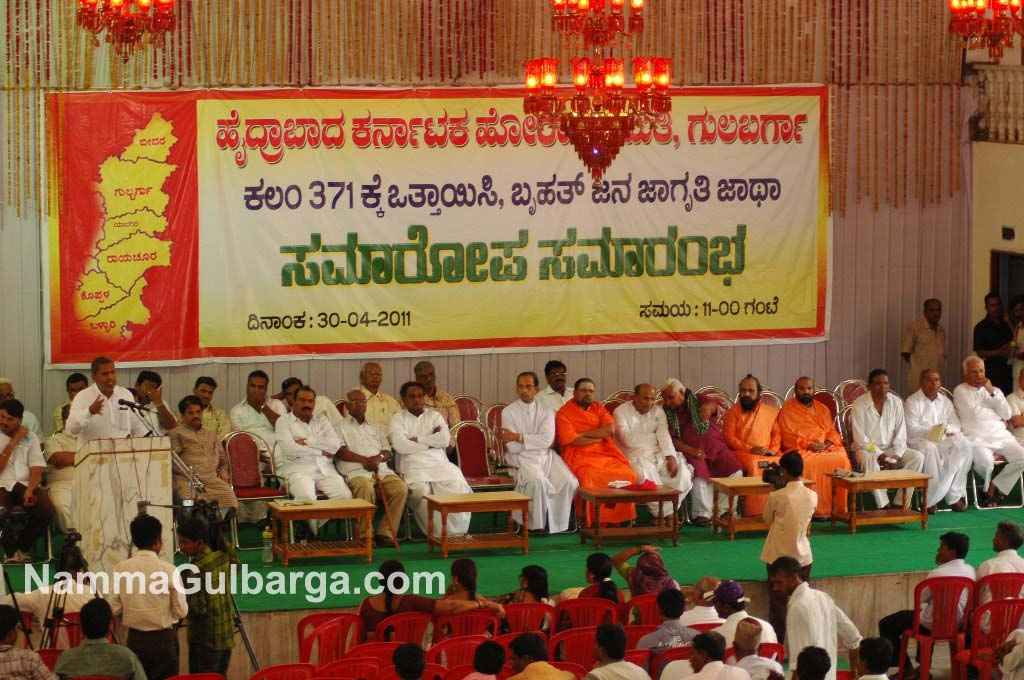 Vaijanath Patil,Shivram Mogha,Sulaphal Mutt swamiji,Father Victor and othres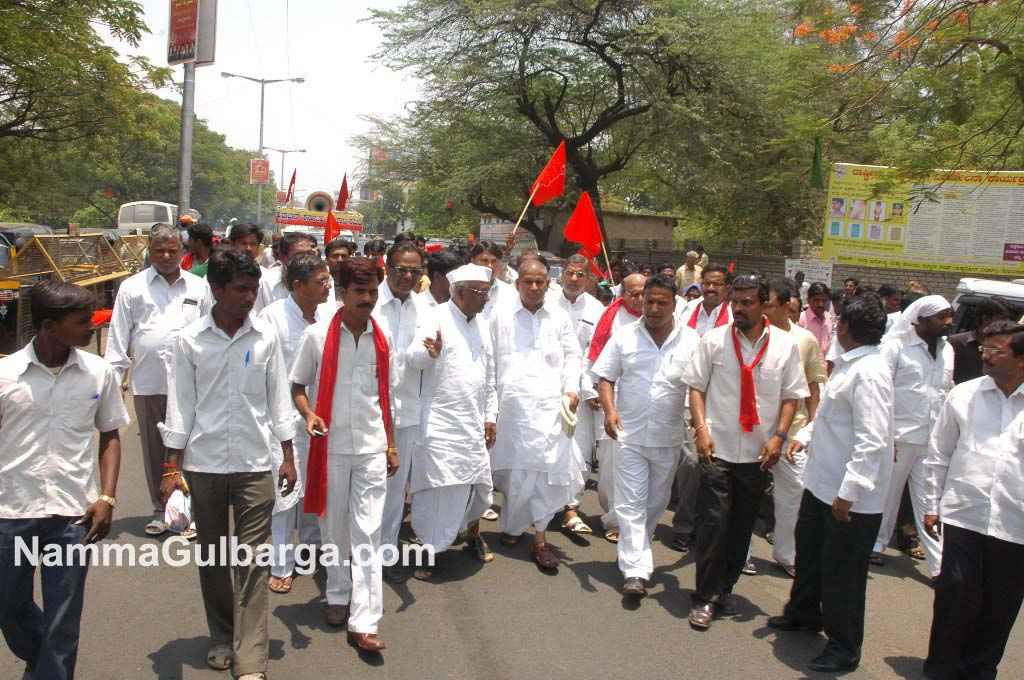 The people of H-K region should now concentrate on availing the benefit of article 371.And after that they should continue their struggle for separate state.
Hyderabad Karnataka Horata Samithi (HKHS) President Vajanatha Patil who presided over the meeting said that he was getting old and tired of relentless struggle on the issue and he cannot wait for more. He extended November as the deadline for the centre to make a move on amending Article 371 of the Constitution saying he will have to make a decisive move by going to people in the event of centre's failure.
Source: DHN
Related Posts: