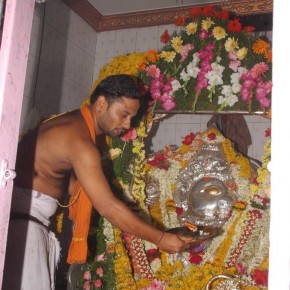 Hanuman Jayanti celebrations at Koranti Hanuman Temple.(Rathosthava) Koranti Hanuman Temple,Temple is established in year 1957. It is one of very famous temple in Gulbarga.:) Related Posts:The five-day 607th Urs-e-Shareef of 14th century Sufi saint Hazrath Khwaja Banda Nawaz, Gulbarga | Celebration Dangerous mode of journey to Tuljapur in Maharashtra to have the darshan of Goddess...
Ramnavami Celebration at Ram mandir, Gulbarga Related Posts:Koranti Hanuman Temple GulbargaGulbarga City Corporation Razes Temples from roads but not the beliefs from heartsSuper Market Area Finally Demolished, GulbargaThe King of Fruits.!Hyderabad Karnataka Freedom Movement in Gulbarga District | HK Liberation Day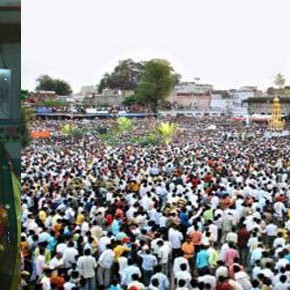 "Sharana Basaveshwara Temple" is a shrine situated at Kalburgi(Gulbarga), an ancient town situated to the north-eastern part of Karnataka. The temple is dedicated to an eminent Hindu religious teacher and philosopher, Shri Sharana Basaveshwara ,a Lingayat saint of 18th Century known for his Dasoha(Giving is earning) and Kayaka – an advancement of the Karma doctrine....